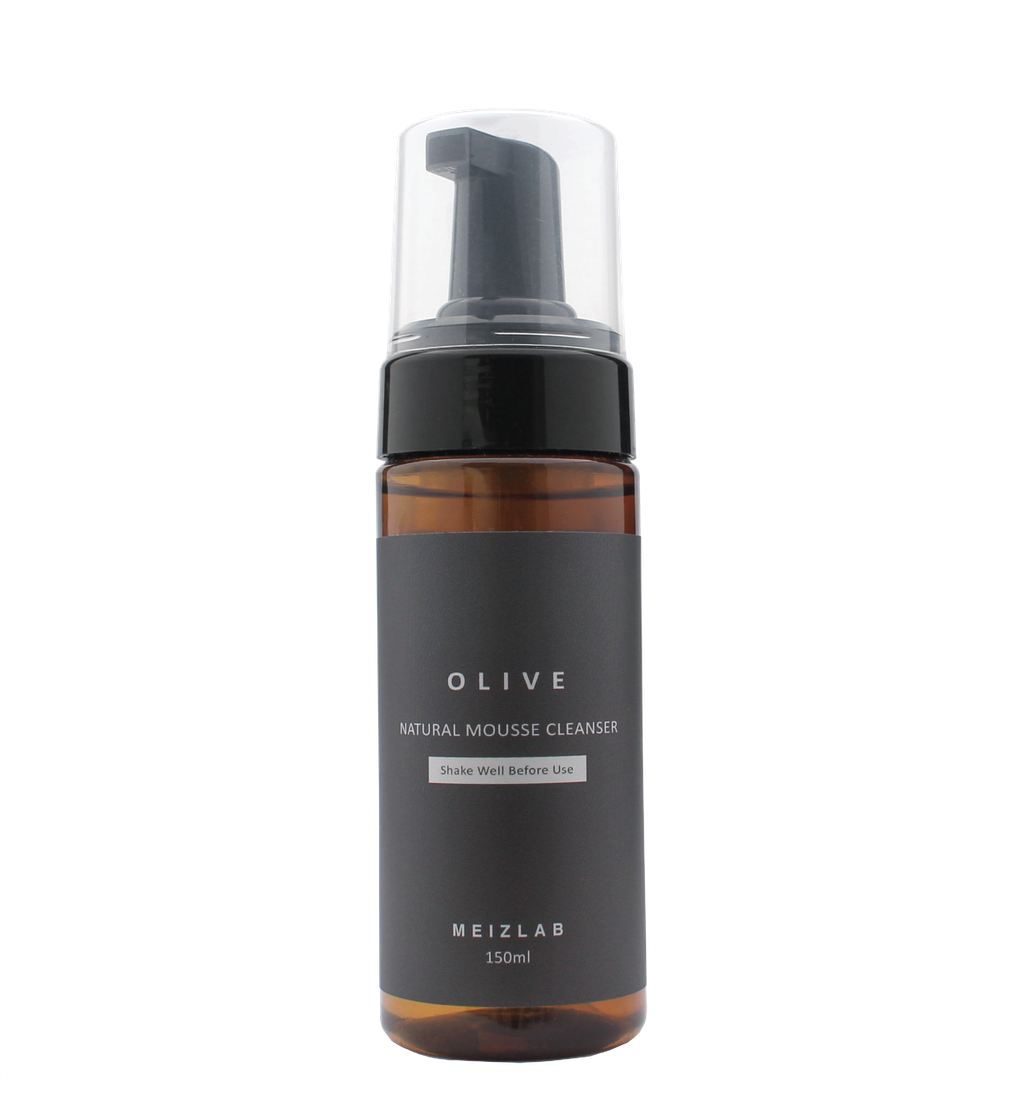 OLIVE MOUSSE CLEANSER
DESCRIPTION
This olive cleanser gently cleanses without stripping or disturbing the skin's pH and moisture barrier to leave your skin feeling fresh and rejuvenated. Free of sulfate, chelating agent, alcohol and paraben.
INGREDIENTS
Aqua, Sapofinied Olive Oil, Glycerine, Potassium Citrate, Aloe Barbadensis Leaf Extract, Sodium Cocoyl Alaninate, Lavandula Angustifolia (Lavender) Flower water, Sodium Polyacrylate Starch, Phenoxyethanol, Ethylhexylglycerin, Boswellia Serrata, Cananga Odorata var Genuina, Lavandula Augustofolia.
HOW TO USE
Shake well before use. Pump once or twice onto palm and massage gently on a wet face. Rinse with water.
OTHERS
Suited for All skin types

Aroma Very light Lavender
Texture Foam
Dosage 1 to 2 pumps
Size 150ml
Keep away from light and heat.