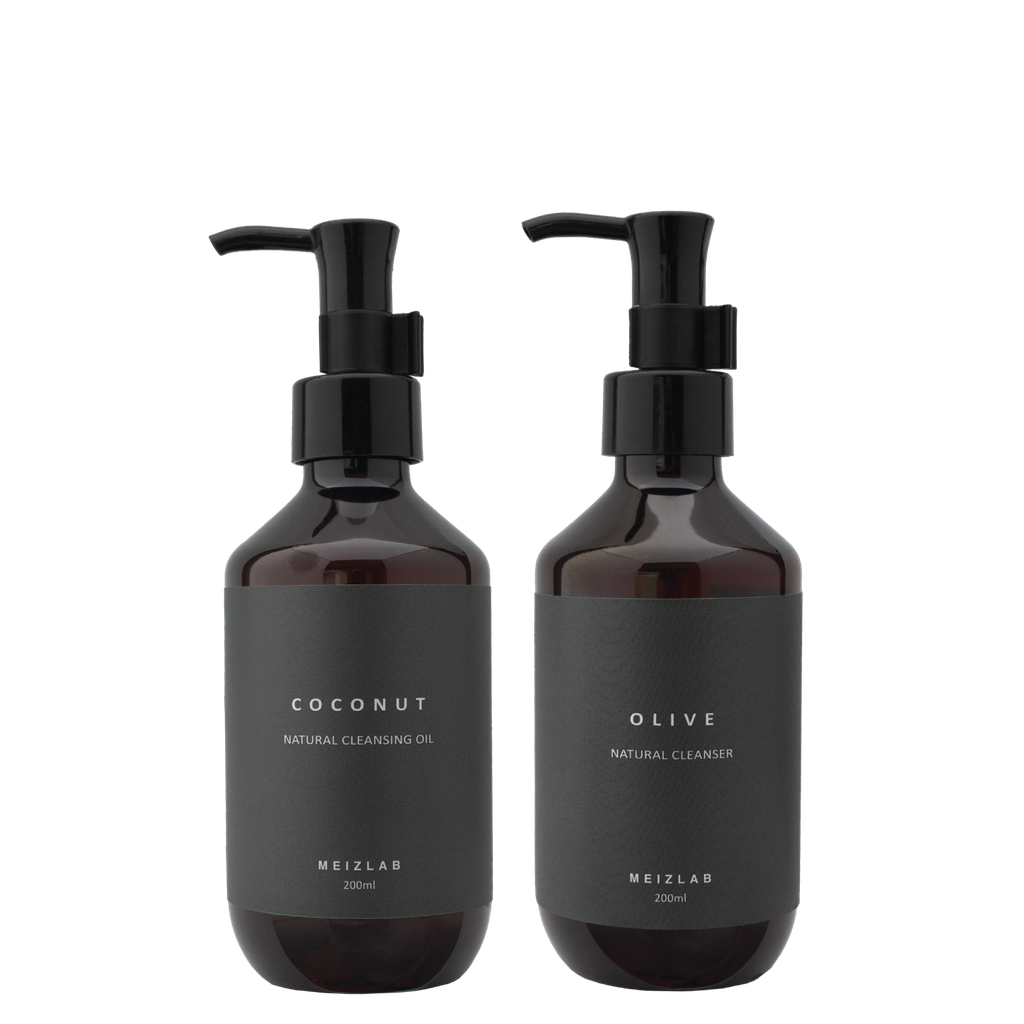 DOUBLE CLEANSE
COCONUT
NATURAL CLEANSING OIL
This coconut oil cleanser helps dissolve make up, pulls out dirt and residues from pores. It provides deep nourishment and hydration leaving the skin feeling clean, refreshed, and silky soft. Suitable for all skin types.
Suited for All skin types

Aroma Very light sweet nut scent
Texture Oil
Dosage 2 to 3 pumps
Size 200ml
OLIVE
NATURAL MOUSSE CLEANSER
This olive cleanser gently cleanses without stripping or disturbing the skin's pH and moisture barrier to leave your skin feeling fresh and rejuvenated. Free of sulfate, chelating agent, alcohol and paraben.
Pump once or twice onto palm and massage gently on a wet face. Rinse with water. Keep away from light and heat.
Suited for All skin types

Aroma Very light Lavender
Texture Gel
Dosage 1 to 2 pumps
Size 200ml