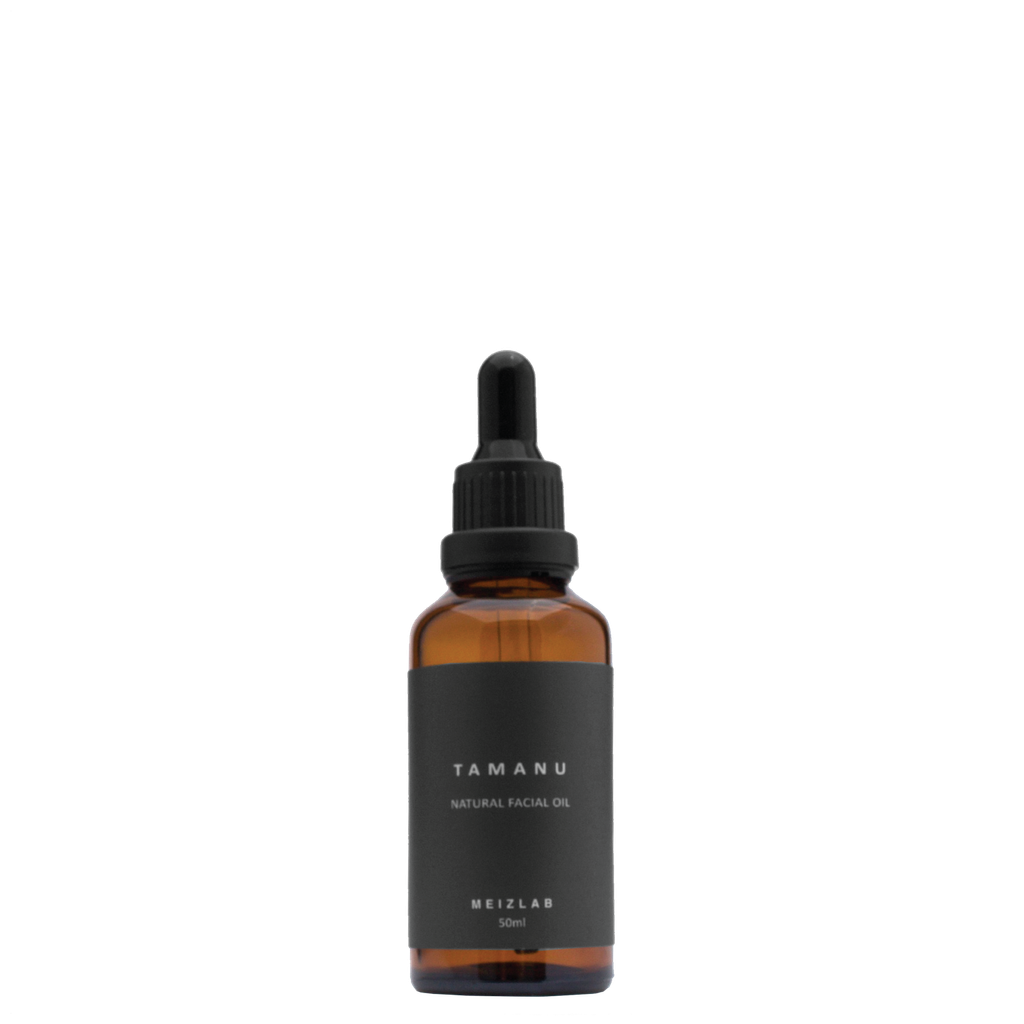 TAMANU OIL
DESCRIPTION
Tamanu oil has high antibacterial and wound-healing activity against bacterial strains involved in acne. Tamanu oil is also rich in antioxidants, which have been shown to be beneficial in the treatment of scarring, as well as acne and fight against damage from free radicals. The oil is rich in fatty acids, which can help keep skin moisturized.
Squalane Oil fights off skin-damaging free radicals that contribute to the signs of aging. It balances oil production, providing just enough moisture to keep the skin clear and healthy. Squalane oil also has powerful anti-aging properties and will help the skin age gracefully as well as anti-inflammatory benefits to help with skin conditions such as acne and eczema. Last, but not least, squalane oil helps to boost blood circulation, which promotes the formation of collagen for firmer, plumper skin and an instant skin glow!
Suitable for face and body.
INGREDIENTS
Calophyllum Inophyllum (Tamanu) Seed Oil, Squalane, Tocopheryl Acetate, Boswellia Serrata
METHOD OF USE
If you are new to facial oil:
Start off by adding 2 drops into your essence/serum and gently massage into face and neck area in the morning and night. The facial oil mixes with the essence/serum will become light texture and quickly absorbed into the skin.
If you are used to facial oil:
Face (Morning)
After cleansing and toning, add 1-2 drop into your essence and gently massage into face and neck area.
Face (Night)
After cleansing and toning, apply 2-3 drops on your palm then rub hands together to warm up the oil and gently massage into the face and neck area as the last step of your skincare routine. Use Gua Sha or roller tool to get better benefit.
Alternatively, add it to your favorite essence/serum.
Body
Apply 1/2 to 1 tube of facial oil after shower when the skin is still moist. The facial oil mixes with the water on the skin will be quickly absorbed into the skin. The skin is hydrated and the protective layer of the skin is repaired.
We recommend to do a patch test on a small section of skin behind your ear or inside your elbow for 24 hours to check for any allergies. Keep away from light and heat.
OTHERS
Suited for Most skin types.
Aroma Very light natural scent
Texture Fast absorbing oil.
Dosage 2 to 3 drops on to face and neck
1/2 to 1 tube on to hands and legs
Size 50ml